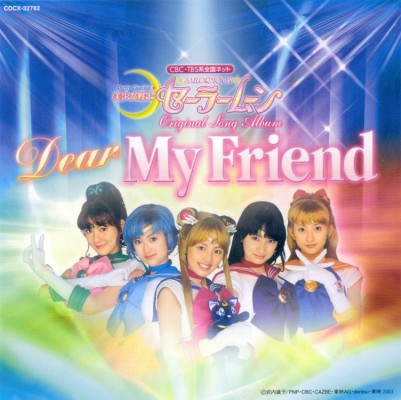 COCC-32782, 2800 yen
Released 2004.06.23. Out of print.
This first song collection for PGSM was released in June 2004. First press came with a picture label. Two songs appear here for the first time: Sweet Little Resistance and Friend. Kirari☆Sailor Dream (Memorial Instrumental Mix) only appears on this CD. Visit Sailor Dream for scans.